Product Description
JS700 Series High Speed Grid Coupling
♦Description
Grid Coupling is widely used in metallurgy, mining, lifting, transportation, petroleum, chemical, ships, textile, light industry, agricultural machinery, printing machines and pumps, fans, compressors, machine tools and other mechanical equipment and industry shaft transmission.
Feature:
1.The serpentine spring as the elastic element, the elastic strong at the same time, greatly improves the grid coupling torque, widely used in heavy machinery and general machinery. The serpentine spring special technology department, has long service life, allowing higher speed, has good ability to compensate in the axial, radial and angle
2.High transmission efficiency, start safety. Transmission efficiency of up to 99.47%, short-time overload capacity is 2 times the rated torque, operation safety.
3.Simple structure, convenient assembly and disassembly, long service life
4.Damping effect is good to avoid the resonance.
♦Basic Parameter and Main Dimension
Model
Nominal
Torque
N.m
Speed
r/min
Y,Z Bore
d1,d2
D
B
A
E
N
L
M
P
J
Clearance (K)
Oil injection
Kg
No bore mass
Kg
Max
Min
Min
Standard
Max
JS702
125
10000
35
14
120
107
50
80
80
52
78
27
50
1.5
3
5
0.03
8
JS704
400
9000
48
14
160
127
65
105
105
62
95
36
60
1.5
3
5
0.03
11
JS706
900
8200
65
19
185
167
90
125
130
82
105
50
65
1.5
3
5
0.06
12
JS707
1800
7100
75
28
218
228
105
150
156
112
135
52
86
1.5
4
6.5
0.06
15
JS708
3150
6000
85
28
245
228
125
180
175
112
145
58
92
1.5
4
6.5
0.09
20
JS709
5600
4900
100
42
286
290
140
210
208
142
180
70
118
1.5
6
10
0.09
25
JS710
8000
4500
110
42
325
290
160
245
230
142
190
74
125
1.5
6
10
0.17
33
JS711
12500
4000
125
60
330
290
180
180
258
142
220
85
150
1.5
6
13
0.26
57
JS712
18000
3600
150
70
365
351
220
220
295
172
225
95
150
1.5
6
13
0.43
80
JS713
26000
3300
180
70
420
351
255
255
335
172
235
115
156
1.5
6
13
0.51
97
Note: The selection method and marking method of JS700 high speed snake spring coupling are the same as that of JS100.
♦Other Products List
Transmission Machinery 
Parts Name
Model
Universal Coupling
WS,WSD,WSP
Cardan Shaft
SWC,SWP,SWZ
Tooth Coupling
CL,CLZ,GCLD,GIICL,
GICL,NGCL,GGCL,GCLK
Disc Coupling
JMI,JMIJ,JMII,JMIIJ
High Flexible Coupling
LM
Chain Coupling
GL
Jaw Coupling
LT
Grid Coupling
JS
♦Our Company
HangZhou CZPT Machinery Manufacturing Co., Ltd. is a high-tech enterprise specializing in the design and manufacture of various types of coupling. There are 86 employees in our company, including 2 senior engineers and no fewer than 20 mechanical design and manufacture, heat treatment, welding, and other professionals.
Advanced and reasonable process, complete detection means. Our company actively introduces foreign advanced technology and equipment, on the basis of the condition, we make full use of the advantage and do more research and innovation. Strict to high quality and operate strictly in accordance with the ISO9000 quality certification system standard mode.
Our company supplies different kinds of products. High quality and reasonable price. We stick to the principle of "quality first, service first, continuous improvement and innovation to meet the customers" for the management and "zero defect, zero complaints" as the quality objective. 
♦Our Services
1.Design Services
Our design team has experience in cardan shaft relating to product design and development. If you have any needs for your new product or wish to make further improvements, we are here to offer our support.
2.Product Services
Raw materials → Cutting → Forging →Rough machining →Shot blasting →Heat treatment →Testing →Fashioning →Cleaning→ Assembly→ Packing→ Shipping
3.Samples Procedure
We could develop the sample according to your requirement and amend the sample constantly to meet your need.
4.Research & Development
We usually research the new needs of the market and develop the new model when there is new cars in the market.
5.Quality Control
Every step should be special test by Professional Staff according to the standard of ISO9001 and TS16949.
♦FAQ
Q 1: Are you trading company or manufacturer?
A: We are a professional manufacturer specializing in manufacturing various series of couplings.
Q 2: Can you do OEM?
Yes, we can. We can do OEM & ODM for all the customers with customized artworks of PDF or AI format.
Q 3: How long is your delivery time?
Generally it is 20-30 days if the goods are not in stock. It is according to quantity.
Q 4: Do you provide samples? Is it free or extra?
Yes, we could offer the sample but not for free.Actually we have a very good price principle, when you make the bulk order then cost of sample will be deducted.
Q 5: How long is your warranty?
A: Our Warranty is 12 months under normal circumstance.
Q 6: What is the MOQ?
A: Usually our MOQ is 1 pcs.
Q 7: Do you have inspection procedures for coupling?
A: 100% self-inspection before packing.
Q 8: Can I have a visit to your factory before the order?
A: Sure,welcome to visit our factory.
Q 9: What's your payment?
A: T/T. 
♦Contact Us
Web: huadingcoupling
Add: No.11 HangZhou Road,Chengnan park,HangZhou City,ZheJiang Province,China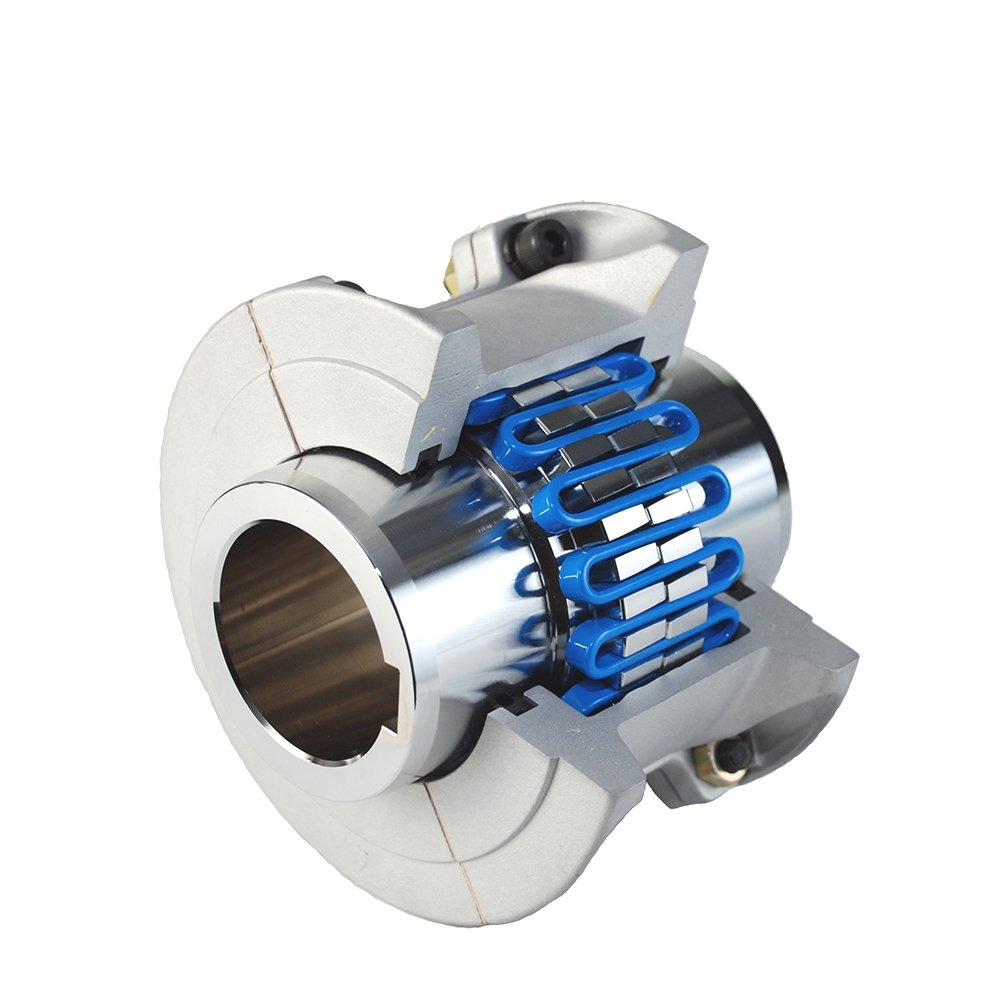 Exploring the Use of Elastomeric Materials in Flexible Motor Couplings
Elastomeric materials are commonly used in flexible motor couplings due to their unique properties that make them well-suited for power transmission applications. These materials offer several advantages in the design and performance of motor couplings:
Torsional Flexibility: Elastomeric materials have excellent torsional flexibility, which allows them to absorb and dampen vibrations and shocks that may occur during operation. This feature helps in reducing wear and tear on connected equipment and improves overall system performance.
Misalignment Compensation: The inherent flexibility of elastomeric materials enables motor couplings to compensate for angular, parallel, and axial misalignments between the motor and driven shafts. This capability helps in extending the life of the coupling and other components by reducing stress and fatigue caused by misalignment.
High Torque Capacity: Despite their flexibility, elastomeric materials can handle high torque loads, making them suitable for a wide range of motor coupling applications in various industries.
Low Maintenance: Elastomeric couplings are known for their low maintenance requirements. They do not require lubrication, unlike some other types of couplings, which simplifies maintenance procedures and reduces downtime.
No Metal-to-Metal Contact: Elastomeric couplings operate without metal-to-metal contact between the motor and driven shafts. This feature eliminates the need for periodic lubrication and reduces the risk of wear and noise generation.
Corrosion Resistance: Many elastomeric materials used in motor couplings offer excellent resistance to corrosion, making them suitable for use in harsh environments or applications involving exposure to chemicals and moisture.
Elastomeric materials commonly used in motor couplings include natural rubber, synthetic rubber (such as polyurethane and nitrile rubber), and other high-performance elastomers. Manufacturers often engineer these materials to meet specific coupling requirements, ensuring optimal performance and longevity.
In summary, elastomeric materials play a vital role in the design and function of flexible motor couplings, providing benefits such as torsional flexibility, misalignment compensation, high torque capacity, low maintenance, and corrosion resistance. These qualities make elastomeric couplings a reliable choice for power transmission in various industrial applications.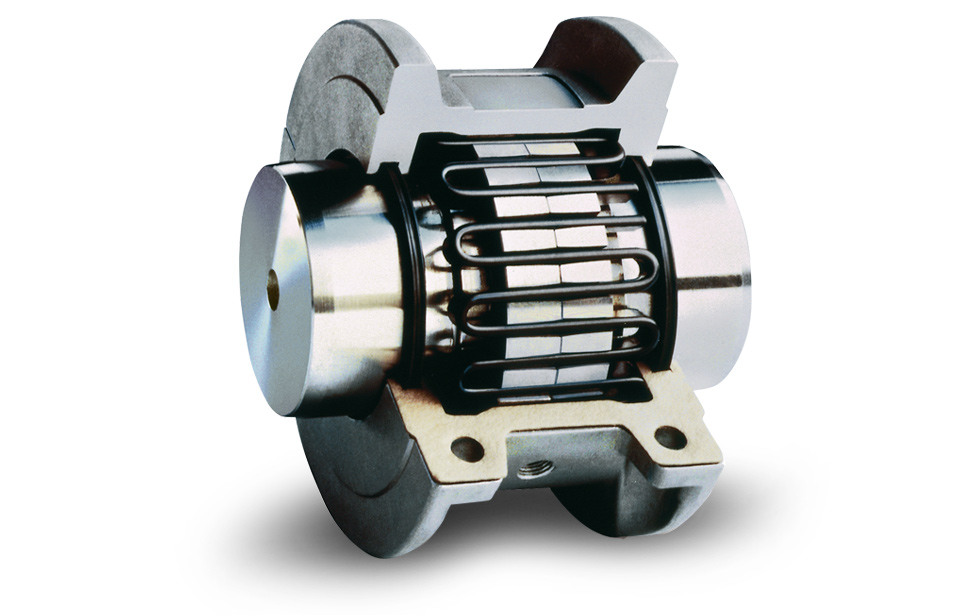 Explaining the concept of backlash and how it affects motor coupling performance.
Backlash is a crucial concept in motor couplings and other mechanical systems involving gears or interlocking components. It refers to the amount of clearance or play between mating components, resulting in a delay or gap before motion is transmitted from one component to the other. In the context of motor couplings, backlash can have both positive and negative effects on performance.
1. Effects of Backlash on Motor Coupling Performance:
Positive Effects:
Shock Absorption: Backlash in flexible couplings can act as a shock-absorbing mechanism, reducing the impact of sudden loads or vibrations on the motor and driven load. This property helps protect the motor and other connected components from damage.
Misalignment Compensation: Backlash allows some degree of angular, parallel, and axial misalignment between the motor and driven load. This feature is particularly beneficial in applications where precise alignment is challenging to achieve.
Negative Effects:
Reduced Precision: Backlash introduces a degree of play or slop in the system, leading to reduced precision and accuracy in motion transmission. This can be problematic in applications requiring tight positioning control.
Resonance and Vibration: Excessive backlash can lead to vibration and resonance issues, especially at high speeds. This can affect the overall performance and efficiency of the system.
Reversing Loads: Backlash can cause a dead zone when reversing the direction of motion. This means that before the load reverses, the clearance must be taken up, leading to potential jerks or delays in motion.
2. Controlling Backlash in Motor Couplings:
Controlling backlash is essential to optimize motor coupling performance for specific applications. Manufacturers can design couplings with varying degrees of backlash depending on the application's requirements. For instance:
Low Backlash Designs: Some couplings are engineered to minimize backlash, making them suitable for applications demanding high precision and minimal play.
Adjustable Backlash: Certain couplings allow users to adjust the amount of clearance, enabling customization based on the specific load conditions and system requirements.
Preloading: Preloading is a technique used to minimize backlash by applying a slight tension or compression force between the mating components. This eliminates the clearance and enhances precision.
Ultimately, selecting the right motor coupling with the appropriate level of backlash involves considering factors such as the application's load characteristics, required precision, speed, and potential vibration issues. Understanding and managing backlash play a critical role in maximizing the efficiency and reliability of motor couplings in various mechanical systems.
"`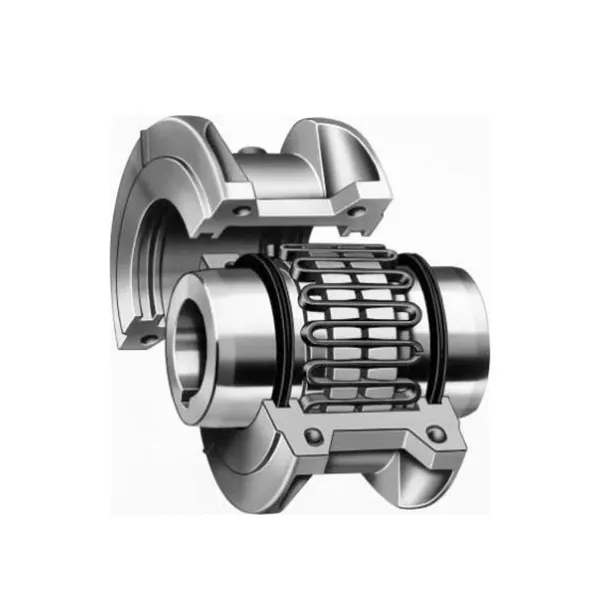 Common Industries that Use Grid Couplings and Their Applications
Grid couplings are widely used in various industries due to their ability to handle high torque, misalignments, and shock loads. Some of the common industries and their applications where grid couplings are employed include:
Industry
Applications
Power Generation

Turbine drives
Generator sets
Boiler feed pumps
Condensers

Steel Mills

Rolling mills
Continuous casting machines
Steel processing equipment

Mining

Conveyors
Crushers
Excavators

Pulp and Paper

Pulp digesters
Paper machines
Chippers

Chemical Processing

Pumps and compressors
Mixers and agitators
Reactors

Oil and Gas

Pumps and compressors
Extraction equipment
Drilling rigs

Water and Wastewater

Water pumps
Aeration systems
Sludge pumps
Grid couplings are favored in these industries because they offer reliable performance in demanding applications, helping to ensure smooth operation and reduced downtime. Their ability to accommodate misalignments and dampen vibrations makes them suitable for various heavy-duty machinery and equipment.
"`




editor by CX 2023-08-07