Product Description
Product Description
JS500 Series Grid Coupling
Grid Coupling is widely used in metallurgy, mining, lifting, transportation, petroleum, chemical, ships, textile, light industry, agricultural machinery, printing machines and pumps, fans, compressors, machine tools and other mechanical equipment and industry shaft transmission.
♦Feature
1.The serpentine spring as the elastic element, the elastic strong at the same time, greatly improves the grid coupling torque, widely used in heavy machinery and general    machinery.The serpentine spring special technology department, has long service life, allowing higher speed, has good ability to compensate in the axial, radial and angle
2.High transmission efficiency, start safety. Transmission efficiency of up to 99.47%, short-time overload capacity is 2 times the rated torque, operation safety.
3.Simple structure, convenient assembly and disassembly, long service life
4.Damping effect is good to avoid the resonance.
♦Basic Parameter And Main Dimension
Model
Nominal
Torque
Nm
Speed
r/min
Y,Z Bore
d1,d2
A
BE
Min
D
E
N
L
M
P
J
SB
SD
Clearance (K)
No bore mass
Kg
Max
Min
Min
Standard
Max
JS502
125
4500
35
14
50
160
120
80
80
52
78
27
50
32
38
1.5
3
5
4
JS504
400
4500
48
14
65
195
160
105
105
62
95
36
60
32
38
1.5
3
5
9
JS506
900
3900
65
19
90
210
185
125
130
82
105
50
65
45
50
1.5
3
5
15.5
JS507
1800
3500
75
28
105
275
218
150
156
112
135
52
86
60
65
1.5
3
5
26
JS508
3150
3500
85
28
125
295
245
180
175
112
145
58
92
70
75
1.5
3
5
37
JS509
5600
2450
100
42
140
370
286
210
208
142
180
70
118
90
95
1.5
3
5
63
JS510
8000
2300
110
42
160
390
325
245
230
142
190
74
125
100
105
1.5
4
6.5
83
JS511
12500
2000
125
60
180
450
330
180
258
142
220
85
150
115
120
1.5
4
6.5
97
JS512
18000
1800
150
70
220
465
365
220
295
172
225
95
150
130
135
1.5
6
10
139
JS513
25000
1600
180
70
255
480
420
255
335
172
235
115
156
140
145
1.5
6
10
208
JS514
35500
1500
200
110
270
550
480
270
390
212
270
105
178
160
165
3
6
13
275
JS515
50000
1300
220
120
305
590
550
305
440
212
290
110
190
200
205
3
6
13
378
JS516
63000
1200
250
130
360
620
605
355
495
252
305
125
200
200
205
3
6
13
515
JS517
90000
1100
275
 
395
675
665
395
550
252
330
140
227
225
230
3
6
13
712
JS518
125000
1000
305
 
440
710
710
430
600
302
350
160
242
250
255
3
6
13
890
JS519
180000
900
330
 
500
745
780
495
660
302
365
175
252
275
280
3
6
13
1196
♦Product Display
♦Other Products List
Transmission Machinery 
Parts Name
Model
Universal Coupling
WS,WSD,WSP
Cardan Shaft
SWC,SWP,SWZ
Tooth Coupling
CL,CLZ,GCLD,GIICL,
GICL,NGCL,GGCL,GCLK
Disc Coupling
JMI,JMIJ,JMII,JMIIJ
High Flexible Coupling
LM
Chain Coupling
GL
Jaw Coupling
LT
Grid Coupling
JS
Company Profile
HangZhou CZPT Machinery Manufacturing Co., Ltd. is a high-tech enterprise specializing in the design and manufacture of various types of coupling. There are 86 employees in our company, including 2 senior engineers and no fewer than 20 mechanical design and manufacture, heat treatment, welding and other professionals.
Advanced and reasonable process, complete detection means. We company actively introduce foreign advanced technology and equipment, on the basis of the condition, we make full use of the advantage and do more research and innovation. Strict to high quality and operate strictly in accordance with the ISO9000 quality certification system standard mode.
Our company supplies different kinds of products. High quality and reasonable price. We stick to the principle of "quality first, service first, continuous improvement and innovation to meet the customers" for the management and "zero defect, zero complaints" as the quality objective. 
♦Our Services
1.Design Services
Our design team has experience in cardan shaft relating to product design and development. If you have any needs for your new product or wish to make further improvements, we are here to offer our support.
2.Product Services
raw materials → Cutting → Forging →Rough machining →Shot blasting →Heat treatment →Testing →Fashioning →Cleaning→ Assembly→Packing→Shipping
3.Samples Procedure
We could develop the sample according to your requirement and amend the sample constantly to meet your need.
4.Research & Development
We usually research the new needs of the market and develop the new model when there is new cars in the market.
5.Quality Control
Every step should be special test by Professional Staff according to the standard of ISO9001 and TS16949.
♦FAQ
Q 1: Are you trading company or manufacturer?
A: We are a professional manufacturer specializing in manufacturing
various series of couplings.
Q 2:Can you do OEM?
Yes, we can. We can do OEM & ODM for all the customers with customized artworks of PDF or AI format.
Q 3:How long is your delivery time?
Generally it is 20-30 days if the goods are not in stock. It is according to quantity.
Q 4: Do you provide samples ? Is it free or extra ?
Yes, we could offer the sample but not for free.Actually we have a very good price principle, when you make the bulk order then cost of sample will be deducted.
Q 5: How long is your warranty?
A: Our Warranty is 12 month under normal circumstance.
Q 6: What is the MOQ?
A:Usually our MOQ is 1pcs.
Q 7: Do you have inspection procedures for coupling ?
A:100% self-inspection before packing.
Q 8: Can I have a visit to your factory before the order?
A: Sure,welcome to visit our factory.
Q 9: What's your payment?
A:1) T/T. 
♦Contact Us
Web: huadingcoupling
Add: No.11 HangZhou Road,Chengnan park,HangZhou City,ZheJiang Province,China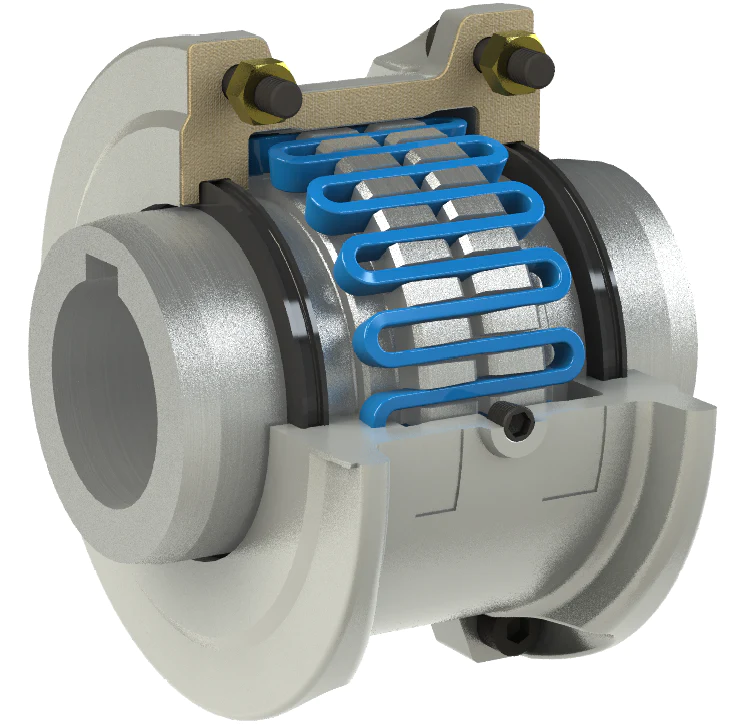 Is it Possible to Replace a Motor Coupling Without Professional Assistance?
Replacing a motor coupling can be a relatively straightforward task, and it is possible to do it without professional assistance, depending on your level of mechanical skill and experience. However, it is essential to exercise caution and follow proper procedures to ensure a successful replacement and prevent any potential damage.
If you have a basic understanding of mechanical systems and tools, you can attempt to replace a motor coupling by following these general steps:
Turn Off Power: Before starting any work, make sure to turn off the power supply to the motor to prevent accidents.
Access the Coupling: Locate the motor coupling, which connects the motor shaft to the driven shaft or load. It is often situated near the motor or at the input of the driven equipment.
Remove Guards and Covers: If applicable, remove any guards or covers that may be concealing the coupling and motor assembly.
Loosen Fasteners: Loosen and remove the fasteners, such as set screws or bolts, that secure the coupling halves to the motor and driven shafts.
Remove Old Coupling: Carefully slide or separate the old coupling from the motor and driven shafts.
Install New Coupling: Place the new coupling onto the motor and driven shafts, ensuring proper alignment and engagement.
Tighten Fasteners: Securely tighten the fasteners to hold the new coupling in place.
Check Alignment: Verify that the motor and driven shafts are aligned properly to prevent premature wear and damage to the new coupling.
Replace Guards and Covers: Once the new coupling is installed and aligned, replace any guards or covers that were removed.
Turn On Power: After completing the replacement, turn the power supply back on and test the motor and driven equipment for proper operation.
While the process seems straightforward, it is essential to refer to the specific instructions provided by the manufacturer of the motor and coupling. Some couplings may have unique installation requirements, and following the manufacturer's guidelines ensures optimal performance and safety.
If you are unsure about any aspect of the replacement process or encounter difficulties during the procedure, it is recommended to seek assistance from a qualified professional or a trained technician to avoid any potential damage to the motor or equipment.
"`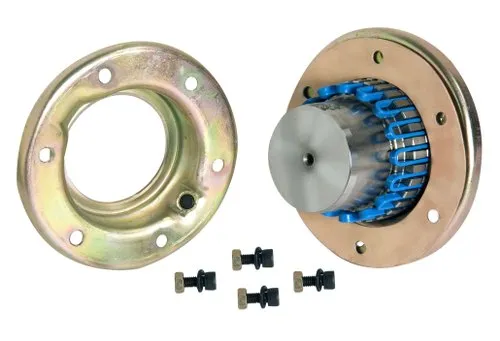 Please answer in detail: Comparing motor couplings with direct drives and other power transmission methods.
Motor couplings and direct drives are two common power transmission methods used in various mechanical systems. Let's compare these methods with other power transmission approaches:
1. Motor Couplings
Motor couplings are mechanical devices used to connect two shafts and transmit torque from one to the other. They allow some misalignment between the shafts, reducing stress and increasing the lifespan of the connected components. Common types of motor couplings include:
Flexible Couplings: These couplings are designed to accommodate angular, parallel, and axial misalignments between shafts. They are versatile and offer shock absorption.
Rigid Couplings: Rigid couplings provide a solid connection between shafts, offering high torque transmission with little to no misalignment allowance.
Universal Couplings: Also known as Hooke's joints, universal couplings transmit torque through two intersecting shafts, allowing for misalignment between them.
2. Direct Drives
Direct drives, also known as direct-drive mechanisms, eliminate the need for intermediary power transmission elements like gears, belts, or chains. In this approach, the motor is directly coupled to the driven load, providing a more efficient power transfer. Direct drives offer advantages such as:
Higher Efficiency: Since there are no intermediate elements, direct drives reduce power losses, resulting in improved overall efficiency.
Less Maintenance: Eliminating belts or gears reduces the need for maintenance and reduces the chances of mechanical failures.
Reduced Noise: The absence of gear or belt noise contributes to quieter operation.
3. Other Power Transmission Methods
In addition to motor couplings and direct drives, there are other power transmission methods, each with its own advantages and use cases:
Gear Transmission: Gears are widely used for torque transmission and speed reduction. They offer precise control but may require regular maintenance.
Belt and Chain Drives: These systems are cost-effective and offer flexibility in layout design. However, they may suffer from slippage and require tension adjustments.
Hydraulic Transmission: Hydraulic systems are used in heavy machinery, offering high torque capabilities and smooth operation. However, they require more complex control systems.
Pneumatic Transmission: Pneumatic systems use compressed air for power transmission, offering clean and lightweight operation.
Choosing the appropriate power transmission method depends on factors such as the application requirements, load characteristics, efficiency, maintenance considerations, and cost constraints.
"`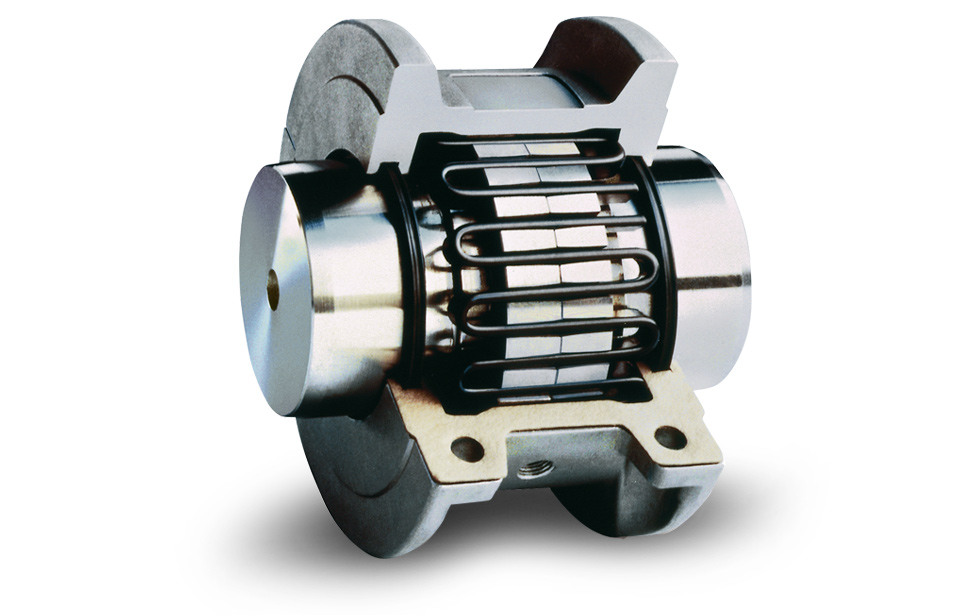 Are Grid Couplings Suitable for High Torque and Misalignment Conditions?
Yes, grid couplings are well-suited for high torque and misalignment conditions in industrial applications. They offer several features that make them an excellent choice for such conditions:
High Torque Capacity: Grid couplings are designed to handle high torque loads, making them suitable for heavy-duty industrial machinery and equipment.
Misalignment Tolerance: Grid couplings can accommodate both angular and radial misalignments between the connected shafts. This ability to tolerate misalignments is crucial in industrial settings where perfect alignment may not always be possible.
Vibration Damping: The serrated grid element in grid couplings acts as a vibration damper, absorbing shocks and vibrations that can occur during high-torque operation. This feature helps in reducing noise levels and ensuring smoother machinery performance.
Shock Load Absorption: Grid couplings are specifically designed to absorb shock loads, which are common in industrial environments. This capability protects the connected equipment from sudden overloads and prevents damage to the machinery.
Torsional Flexibility: The flexible grid structure of the coupling provides torsional flexibility, allowing it to compensate for torsional vibrations and torque spikes that often occur in high-torque conditions.
Grid couplings are commonly used in applications where high torque is required, such as in pumps, compressors, mixers, and other heavy machinery. Additionally, their ability to handle misalignments makes them suitable for various industrial settings where precise alignment may be challenging.
When properly installed and maintained, grid couplings provide reliable performance in high-torque and misalignment conditions, contributing to smoother machinery operation and extended equipment life.



editor by CX 2023-08-17